Subject Source:
Local sources
Found in 1 Collection or Record: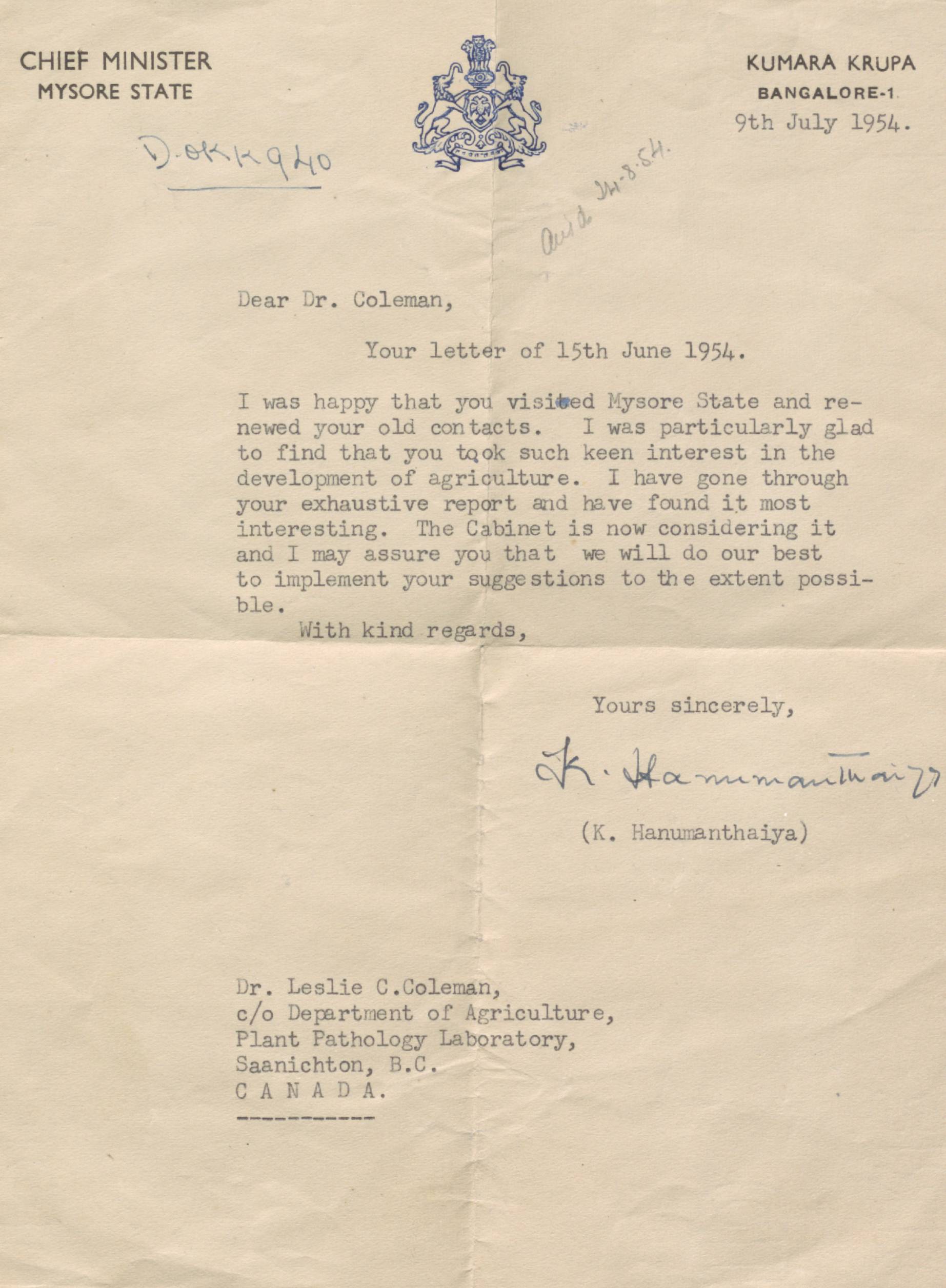 Collection — Multiple Containers
Abstract
This collection consists of the papers of Leslie Coleman, an entomologist, plant pathologist and virologist. He was the first Director of Agriculture in Mysore State. Coleman was instrumental in setting up agricultural research and agricultural education institutions in the state.
Dates: Majority of material found within 1913 - 2014